Burbs to Banlieues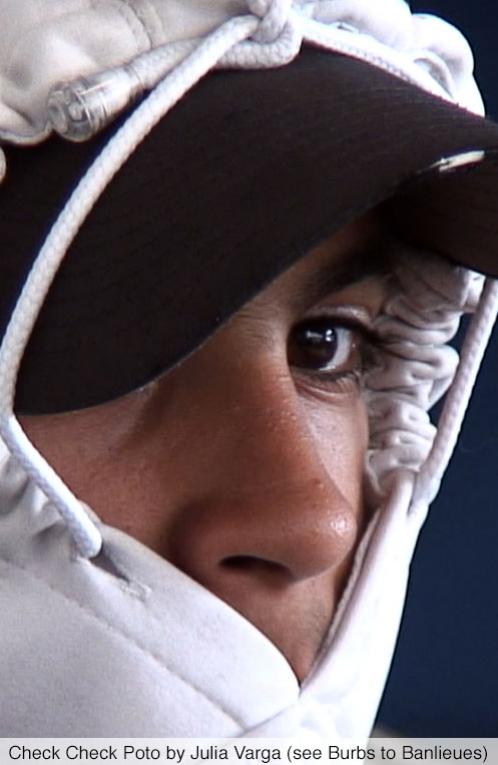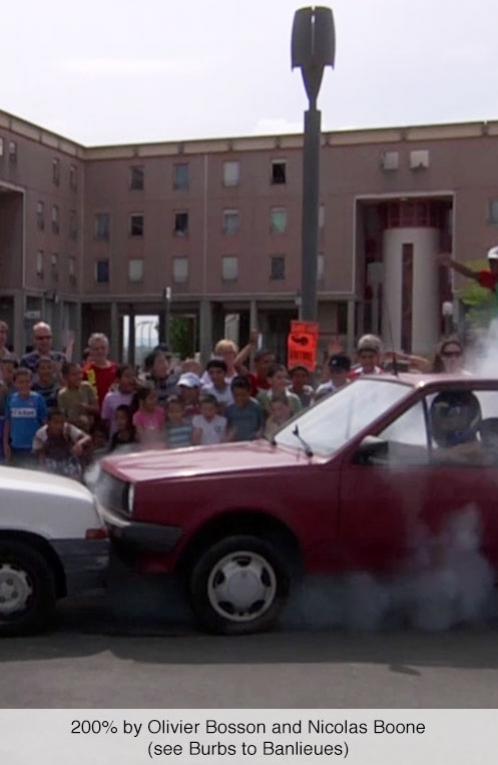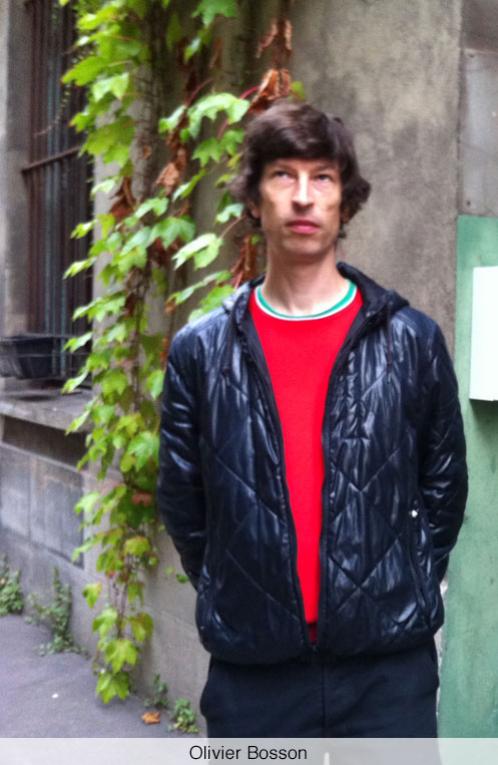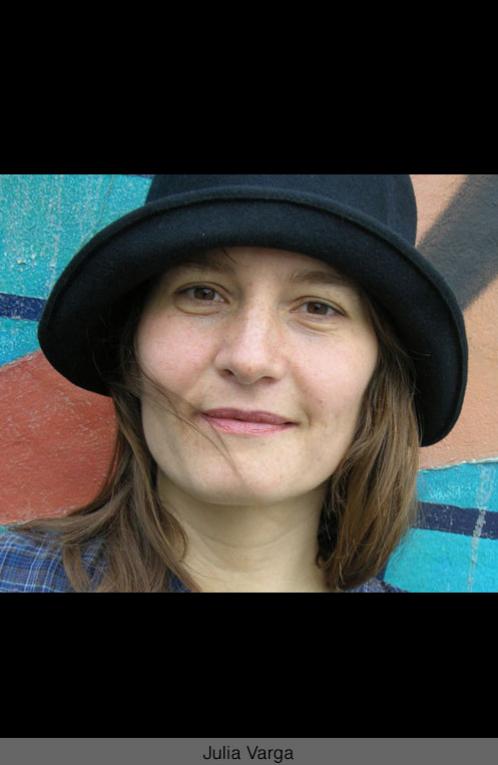 Elegoa's Role
Commissioning, artistic direction and production
Project
Burbs to Banlieues (Canada/France)- Residency program and production
Burbs to Banlieues is a Franco-Canadian multi-year project that takes place in the suburbs of Paris and Toronto. It explores links and differences between territories marked by layers of histories and dreams, in geographies where significant colonial histories and current immigration come into play. The project offers artists based in Canada and in France a context to develop new artworks in the other country. Their works will result from a series of residencies. 
Elegoa has commissioned two artists based in France. Julia Varga is working in the Toronto and Greater Toronto area (GTA) on an experimental documentary entitled Canadian Experience. Olivier Bosson initiated a research for a fiction film production in the neighbourhood of The Esplanade (Toronto) and in the suburbs. He also shot, in Toronto, a chapter of Le Forum des rêves, a 10-season series in French initiated in European cities. Elegoa is co-producer of Le Forum des rêves in Toronto.
Countries/Territories currently involved 
Canada:
The Greater Toronto Area (GTA) is a metropolitan area in Canada. At the 2011 census, it had a population of 6,054,191, and the census metropolitan area had a population of 5,583,064. The Greater Toronto Area is defined as the central city of Toronto (2.6 million residents), and the four regional municipalities that surround it: Durham, Halton, Peel, and York. As of the early 21st century, the regional span of the Greater Toronto Area is sometimes extended to include the city of Hamilton and its surrounding region, to form the Greater Toronto and Hamilton Area, an urban area that has a total population ranked near the top 50 in the world. (Wikipedia)
The Esplanade, a neighbourhood on the east edge of downtown Toronto is a high-density, socially mixed community including a mosaic of cultures and ethnical groups. When created in the 1970s, The Esplanade was to be integrated into the city with no clear boundaries, as a way to avoid similar social problems that arose in the social housing of its neighbour, Regent Park, developed between the 1940s and the 1960s. The Esplanade would contain a mix of commercial and residential uses with both subsidized and market-oriented housing. At its centre is the six-block-long Crombie Park with its pedestrian pathways, fountains, playgrounds, basketball courts and ash trees that line the sidewalk. The Esplanade has since been critically acclaimed as a major success in urban planning and is seen as one of the best municipally organized inner-city redevelopments in Canada. The neighbourhood is actually a very pleasant, family-oriented community, where everything is walking distance from people's homes, and where people know their neighbours. The Esplanade is home to about 10,000 people.
Artist involved (in progress) 
Julia Varga (France) 
Julia Varga worked with photography, sound and video installation, and radio documentary before turning to experimental documentary filmmaking. She has been based in France since the late 1990s, when she entered the École Nationale Supérieure d'arts de Cergy-Pontoise. Check Check Poto (2009), her first long feature documentary, has been presented and given awards in many festivals including FID-Marseille (France), Rencontres du cinema documentaire de Montreuil (France), and Astra Film Festival (Roumania). The film shows a glimpse of the life of teenagers who come and go from a youth community hub, called Mosaique, in Aubervilliers. Since 2010 Varga has worked on Kollohom Harameyya (Tous des Voleurs), a film shot in a Coptic neighborhood of Cairo, focusing on the Zaballin (garbage collectors) whom she followed through the turmoil of Egypt's recent revolution. Varga has received the support of l'Espace Khiasma, Les Lilas (Paris) en Accompagnement artistique et production for this project. 
Olivier Bosson (France) 
Olivier Bosson graduated from Le Fresnoy, National Studio of Contemporary Arts in 2004. Since then his work has moved back and forth between performance and film. Central to his work is the problematization presented by the intersection of both these mediums, an issue Bosson explored in a published essay, entitled L'échelle 1:1. pour les performances conférences et autres live (Ed. La riponne).
In the past few years Bosson has realized numerous works that have been presented at different places throughout Europe, including FID Marseille, the Biennale de Lyon, Filmtage Tubingen, Laboratoires d'Aubervilliers, Les Urbaines in Lausanne. This includes fiction films and films choraux (ensemble films) shot with the contribution of non-professional actors. The feature-length film 200% (2010) was shot in the suburbs of Lyon (France), co-directed with Nicolas Boone. Le stop le soir (2011) was shot in Dordogne (France), and The Possession Forum (2011) is a pilot realized for Web TV channel Edenroc. After the successful reception of that pilot, Bosson initiated a new project entitled Le Forum des Rêves. Visit Olivier Bosson's website. 
Community Focus
Toronto and GTA newcomers and the global art community
Burbs to Banlieues was initially conceived from a museum viewpoint and initiated at Oakville Galleries (Oakville, Ontario) by Catherine Sicot (then Director of Education and Public Programs) and Marnie Fleming, Curator of Contemporary Art. It was developed with two partner organizations from the Paris suburbs: Le Musée d'art contemporain du Val-de-Marne (MAC/VAL) with Muriel Ryngaert (former head of public programs) and Les Laboratoires d'Aubervilliers (Yvane Chapuis, former co-director). Initial research examined how each institution engaged with artists and communities outside their walls. This brought international perspectives to the exploration of boundaries between art, art pedagogy, community engagement, and various disciplines involved in investigating and collaborating in such territories. 
The Burbs to Banlieues project continues to evolve with Elegoa outside the museum environment, though it may eventually renew museum participation. 
Participants (in Progress)
Julia Varga's experimental documentary film project, Canadian Experience, will evolve around the activities and personality of Nick Noorani—social entrepreneur, motivational speaker, ethnic marketing expert, author, media personality. It will also involve the participation of the recent immigrant community in the Greater Toronto Area. The project explores the potential of the documentary—as an experimental form—to convey discourses and dreams pertaining to immigration in Canada.
Bosson will engage non professional actors in a participatory experimental fiction that will tell invented stories, based on true facts and on his singular perception of The Greater Toronto Area. Francophone participants were also filmed for Le Forum des rêves in Toronto in October 2013.
Partners (in Progress)
Consulate General of France in Toronto with support from the Institut Français for Paris-Toronto, a ten-month series highlighting contemporary art from France in Toronto. Elegoa is one of the nine Toronto-based arts organizations involved in the project.
Ryerson School of Image Arts (Toronto)
Le Labo (Toronto)
Jamii (The Esplanade, Toronto)
Regent Park Film Festival (Toronto) (Co-presentation of Check Check Poto by Julia Varga, festival 2013)
Co-Funders (in Progress)
Bilateral government grant—Programme France-Canada , through canadian Heritage/Ministère des Affaires Etrangères (2009)
Consulate General of France in Toronto with the support of the Institut Français through the project Paris-Toronto
Ryerson School of Image Arts (Toronto)
Le Labo (Toronto)
Time period
2013: First and second residencies in Toronto for Julia Varga (March) and Olivier Bosson (October). Residencies include research and diffusion: public talks at Ryerson University as part of the Kodak Lecture Series, workshops, screenings in French at Le Labo. See program details. 
2014 - 2015: Production