Catwalkers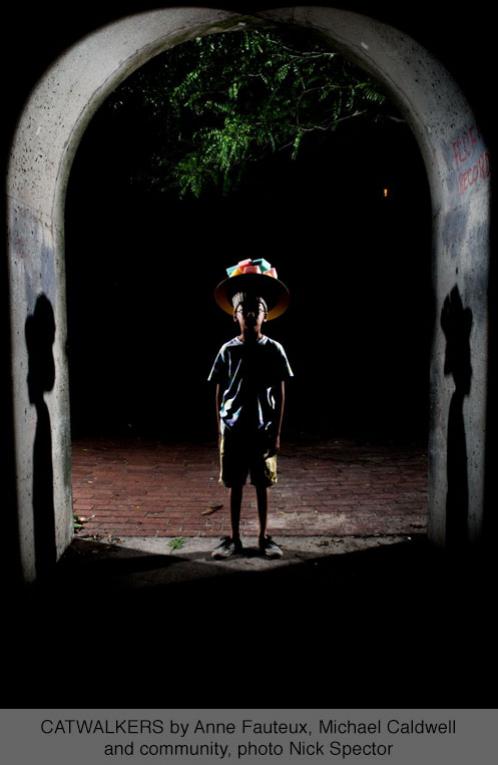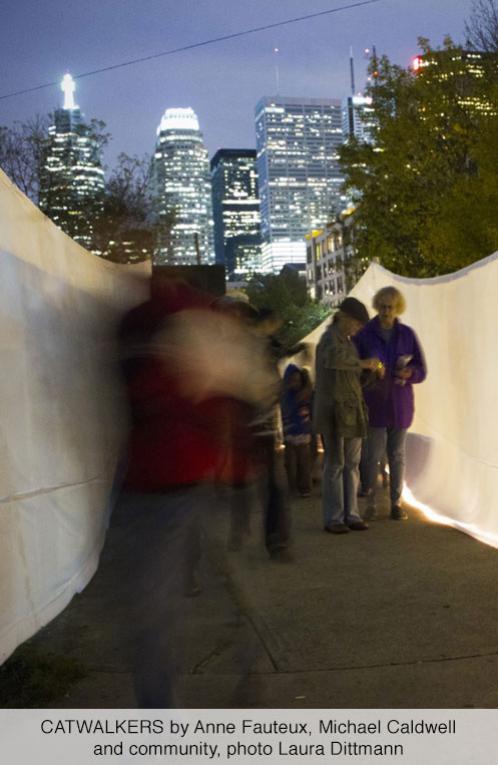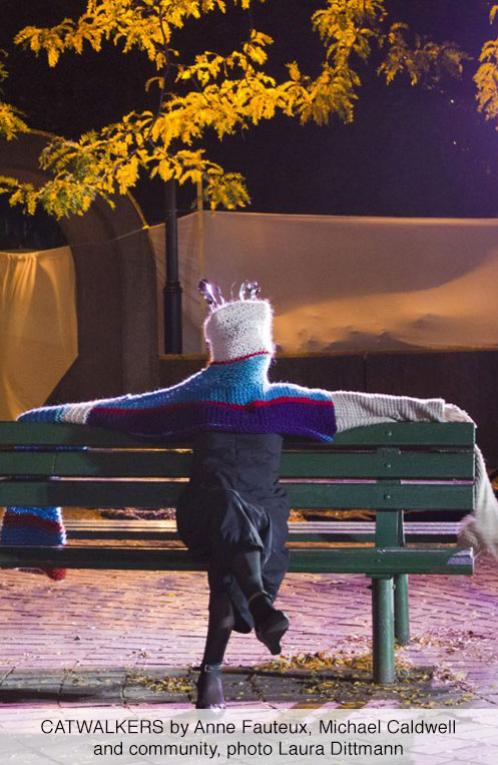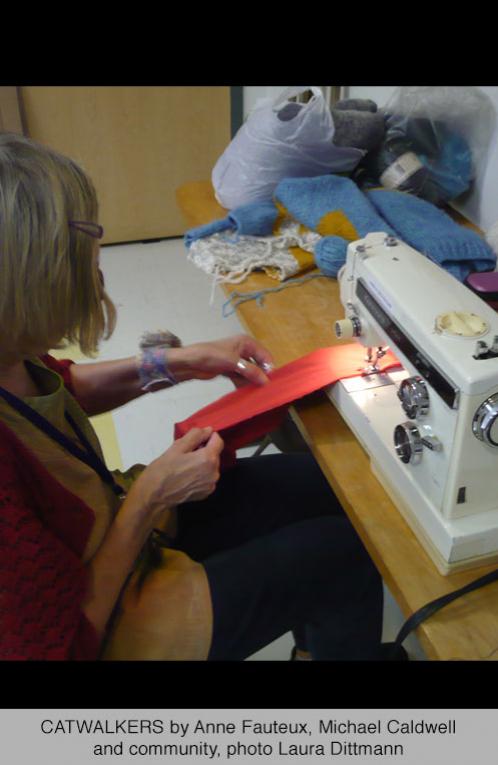 Service offered by Elegoa
Curating
Clients
Jamii and CORPUS 
JAMII
Jamii (Swahili for "community") is a not-for-profit organization founded by Isorine Marc in 2011. Jamii's mandate is to enhance The Esplanade neighborhood's vitality by initiating and producing arts-based community-engaged projects and events.
CORPUS
Founded in 1997 by Sylvie Bouchard and artistic director David Danzon, CORPUS is known for its precise and surrealist humour that combines movement with theatrical imagery. The company is particularly recognized for its innovative approach to dance theatre presentations, which often include unusual venues and unsuspected audience members. CORPUS has enjoyed large and diverse audiences, with more than 1,500 performances in 26 countries on four continents.
Several CORPUS productions have been nominated for Dora Mavor Moore awards. In 2002 CORPUS was the recipient of the Prix Hommage for Arts awarded by the Féderation Culturelle Canadienne Française. In 2001, CORPUS was the gold-medal winner at the IV Games of la francophonie (Street Theatre category). See: http://www.corpus.ca.
Project
Catwalkers
Catwalkers, co-curated by Catherine Sicot (Elegoa Cultural Productions) and Isorine Marc (Jamii/CORPUS), is a project designed, staged, and performed by professional artists and community members from The Esplanade. Project includes weekly workshops and final performance on The Esplanade during Scotiabank Nuit Blanche (Toronto).
Six women from The Esplanade—Teresa McGeachie, Rosie Fernandez, Marina Hanacek, Judy Browne, Carol Auld, and Kerryn Graham—have worked with artist Anne Fauteux on the creation of a collection of wearable pieces throughout a six-month period. This unique collection pushes traditional boundaries of the fashion industry by creating outfits that are playful and stimulate interaction between people and urban space. Designers have used recycled material referring to sustainable and creative ways of living.
The collection is presented for the first time to the public as part of a site-specific performance featured during Toronto's Nuit Blanche (Saturday, Oct 5th). Choreographer Michael Caldwell (from CORPUS) has worked with diverse models and performers—members of The Esplanade community—on the creation of the Catwalkers' Show that takes the audience on a journey into the heart of The Esplanade. 
Location
The Esplanade, a neighbourhood on the east edge of downtown Toronto is a high-density, socially mixed community including a mosaic of cultures and ethnical groups. When created in the 1970s, The Esplanade was to be integrated into the city with no clear boundaries, as a way to avoid similar social problems that arose in the social housing of its neighbour, Regent Park, developed between the 1940s and the 1960s. The Esplanade would contain a mix of commercial and residential uses with both subsidized and market-oriented housing. At its centre is the six-block-long Crombie Park with its pedestrian pathways, fountains, playgrounds, basketball courts and ash trees that line the sidewalk. The Esplanade has since been critically acclaimed as a major success in urban planning and is seen as one of the best municipally organized inner-city redevelopments in Canada. The neighbourhood is actually a very pleasant, family-oriented community, where everything is walking distance from people's homes, and where people know their neighbours. The Esplanade is home to about 10,000 people.(includes information from Wikipedia)
Artists involved
Anne Fauteux – Visual artist
Anne Fauteux is a visual artist, jeweller, and designer— based in Montreal and Toronto—whose work includes furniture and costume designs. 
In 1999 she founded BOLM (Bureau of Migratory Lyrical Objects), an ironically bureaucratic framework for her visual arts projects. Under the BOLM umbrella, she has conducted 20 different socio-poetic and participatory experiments casting light on our desires, our identity, our behaviour, and our alienation as urban beings. BOLM projects use mobility and objects as catalysts for communication. Individuals encountered at random at private or public locations are invited to contribute through their actions, comments, images, and by providing personal items. For each project, Fauteux creates a new system of production, data collection, presentation, and publication as integral components of the projects. 
Her jewellery and her visual art work have been shown in North America and Europe in over 70 group shows and 15 solo exhibitions.
Michael Caldwell- dancer and choreographer 
As a Toronto-based choreographer and performer, Michael Caldwell has presented his work at several dance venues: Made in Canada Festival, Dance Ontario Weekend, Dusk Dances, Porch View Dances, and the Toronto Fringe Festival. He has interpreted roles for many of Canada's esteemed dance creators and companies, and is the associate curator for Older & Reckless. Caldwell is a graduate of the School of Toronto Dance Theatre's Professional Training Program, and holds a bachelor's degree in film and art history from Syracuse University.
Time period
April - October 2013. Nuit Blanche performances: October 5, 2013.