Workshop the artist statement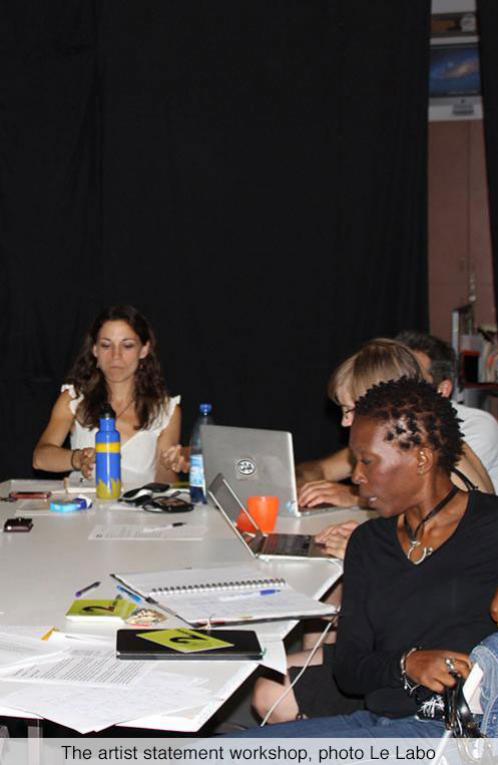 Workshop the artist statement
Service offered by Elegoa
Training
Client 
Le Laboratoire d'art, Le Labo inc. – Toronto francophone media art centre (Le Labo)
Located in the Distillery District, Le Labo is well connected with both the artistic and the francophone communities. Le Labo's mandate is to foster incubation, innovation, creation and production in the media arts with an emphasis on promoting artistic collaboration and providing an environment for its exhibition and performance. In addition to providing access to media production studio space with professional state-of-the-art technology, Le Labo's annual programming includes residencies, exhibitions, installations, workshops, conferences and artist talks.
Le Labo wished to offer training to its members that would focus on articulating -- in short, written form -- who they are, as artists, or in describing a specific project of them. The program was targeting Le Labos's members who have not yet gained such experience, which proves useful in situations such as applying for grants. Le Labo was looking for a curator to design and lead this training in order to link artistic conceptualisation and transmission. They contacted Catherine Sicot.
Project
A four-hour workshop entitled L'intention d'artiste (the artist statement) has been designed and led by Catherine Sicot.
Community participants
Members of Le Labo.
Time Period
Led twice since winter 2013.