Sophie La Rosière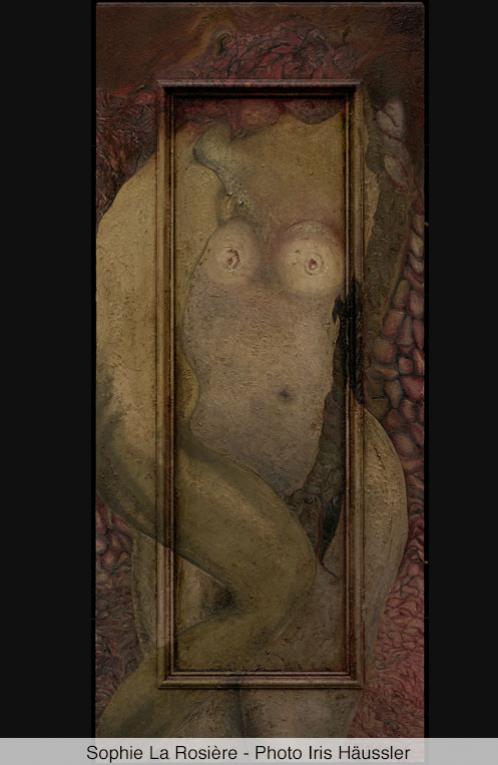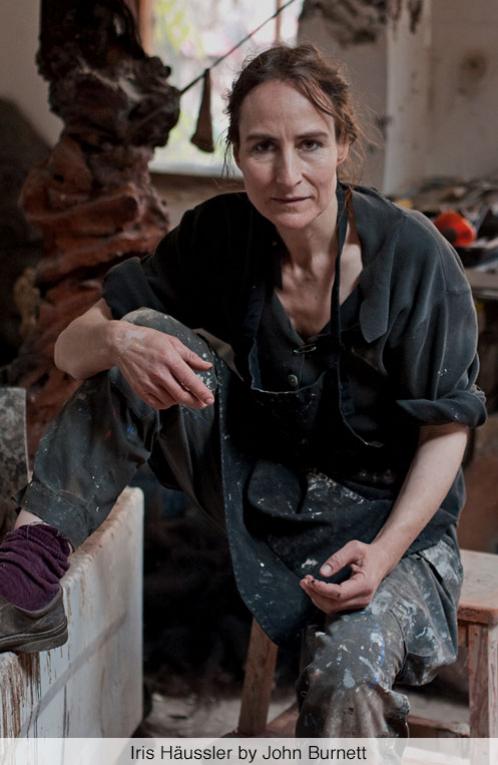 Currently: exhibited in Toronto at the AGYU (Art Gallery of York University) and Scrap Metal. Up-coming: at Art Toronto -Daniel Faria Gallery's (Fall 2016) and at Daniel Faria Gallery (Winter 2017) – See details below)
Service offered by Elegoa
Curating (overall project) and Representation (partnership development in France), by Catherine Sicot
Client:
Iris Häussler, artist based in Toronto
Häussler is interested in the fragile boundaries between fiction and reality. In her immersive installations, fictitious stories cross the line into reality through detailed character biographies and the material evidence of their obsessive lives and works. She also creates series of objects cast in wax, works that speak the language of moments frozen in time, of objects robbed of their functions to become artifacts under preservationand conservation while also subject to the vulnerability of the material encasing them.Born in Germany, Häussler studied at the Academy of Fine Arts in Munich (1983-90). She immigrated to Canada in 2001. Häussler's work has been exhibited internationally. Recent exhibitions include He Named Her Amber (2008–10, Art Gallery of Ontario, Toronto); He Dreamed Overtime (2012, 18th Biennale of Sydney); and Ellen's Gift (More Real? Art in the Age of Truthiness, 2012 at Site Santa Fe, and 2013 at Minneapolis Institute of Arts). Häussler was a stipendiary of the Kunstfonds (Bonn) and won the Karl Hofer Prize 1999 (Berlin). Since coming to Canada, she has received grants from the Toronto Arts Council, the Ontario Arts Council, and the Canada Council for the Arts. She is represented by Daniel Faria Gallery. 
Objective: 
Project Sophie La Rosière 
Elegoa's service to Iris Häussler consists of providing conditions leading to the development and commission of he project Sophie La Rosière in Paris.
Building on the historical research and partnerships developed in France in 2013/2014, Catherine Sicot continued her collaboration with the Iris Häussler in 2015 and 2016. The collaboration included ongoing conceptual development, contribution to fundraising, co-direction and co-production of a video interview component of the project filmed in France (video-walkthroughs and interviews),the participation to and the facilitation of a residency in Paris, of exhibitions in Paris and Toronto and of publications in France and Canada.
Location 
Paris and suburbs
Time Period 
Since 2013
Partnerships developed in France since 2013 include:
- FNAGP (Fondation des Arts Graphiques et Plastiques)
- VIlla Vassilieff
- C2RMF(Centre de Recherche et de Restauration des Musées de France)
- Consulat Général de France à Toronto
Facilitation and participation:
Residency: Iris Häussler: Residency Villa Vassilieff-FNAGP (May 2016)
May 2016: Sophie La Rosière in residency at Villa Vassilief (Paris, France)
Exhibitions
Paris:
Spring 2016: The Sophie La Rosière project was included in Groupe Mobile the inaugural group show at Villa Vassilieff curated by Melanie Bouteloup and Virginie Bobin:
 
Villa Vassilieff, exhibition Groupe Mobile (opening 13/14 February 2016)
Toronto:
Fall 2016 / Winter 2107:
The Sophie La Rosière Project takes shape as a trilogy of exhibitions at the Art Gallery of York University (AGYU), curated by Philip Monk, at Scrap Metal (Fall of 2016), curated by Rui Mateus Amaral, and at Daniel Faria Gallery (Spring of 2017)
Publications:
December 2013: The project was featured in the December 2013 issue of Canadian Art Magazine, Iris Häussler: The Mask Under the Face, by Gérard Audinet.
Up-coming, Fall 2016:
Paris:
Iris Häussler, The Sophie La Rosière project / Résidence at La Villa Vassilieff, May 2016, La Villa Vassilieff and the FNAGP (Fondation des arts graphiques et plastiques), Fall 2016, Paris. Introduction by Catherine Sicot.
Toronto:
Wondereur online cultural platform: photographer: Ryan Walker, presented by Catherine Sicot.
Up-coming, 2017:
Toronto :
2017: A book completely documenting the project will be co-published by AGYU and Black Dog Publishing, London, including essays by Philip Monk, Rui Mateus Amaral, Gérard Audinet, Yan Pelissier and Catherine Sicot.
For more details and images on the project, process and exhibitions visit: sophielarosiere.org
For more information on Iris Häussler visit www.haeussler.ca.